Mark's RV Garage Episode # 1
Mark's RV Garage Internet TV show is a streamed video. You will need an Internet connection to view the program. Total Run Time 26:30
The first episode of Mark's RV Garage is sponsored by:
KOA Campgrounds , Camping World and RV Education 101
See Highlights of Episode 1 Below:
Mark's RV Product Spotlight: The Tank Saver is made by Northwest Leisure Products you can buy the Tank Saver HERE
The first step to using the Tank Saver is to turn off the water supply going to the RV. Next, open a faucet in the RV to relieve the pressure. Now you can open the outside water heater compartment door, remove the drain plug and drain the water heater.
Caution: Never drain the water heater tank when it is hot or under pressure. Relieve the pressure and allow sufficient time for the water to cool down.
If it's a suburban water heater you will need to remove the anode rod with a 1 1/6 inch socket to drain the tank
Hook up a garden hose to the tank saver tool and turn the water on. Insert the tool into the drain opening with the nozzle pointing down. Open the valve on the tank saver and work the wand all around inside the tank. You should see discolored water and sediment coming out. Continue to flush the tank until the water coming out is clear. This usually takes about 2 minutes. Turn the valve off, remove the wand and replace the drain plug.
———————————————————
Sign up for the RV Education 101 free RV E-newsletter
———————————————————
Marks RV Mailbox
Question #1 : I am shopping for a truck that can tow a 6,000 pound travel trailer. What should I look for in the vehicle I purchase?
Mark's Answer: There are lots of things to consider before you buy any tow vehicle. How much will the fully loaded trailer weigh? Where do you plan to tow the trailer? How often do you plan to tow the trailer? Is this vehicle going to be used strictly for towing, or will it be used for everyday driving too? Once you answer these questions you can start looking for the right vehicle to do the job.
The vehicle manufacturer determines a vehicles tow rating. It is the maximum amount of weight that the vehicle can safely tow. The manufacturer takes many factors into consideration when determining a towing capacity. They look at the vehicles engine size, transmission, axle ratio, chassis, suspension, brakes, tires, cooling capacity and many other items. Most manufacturers offer vehicles with tow packages too. A typical tow package upgrades the vehicles suspension system, brakes, tires, and cooling system. It also adds items like engine and transmission oil coolers to help protect the vehicles major components when you are towing.
One important factor is the rear axle ratio.  You can take two identical vehicles, with the only difference being the axle ratio, and there can be several thousand pounds difference in the tow ratings. The axle ratio is a comparison of how many times the drive shaft rotates in relationship to the rear wheels. For example a ratio of 3.73:1 means the drive shaft or pinion gear rotates 3.73 revolutions for each rotation of the rear axle or ring gear. The higher the numeric value the better the vehicle will tow.
Always keep in mind that properly matching the tow vehicle to the trailer is critical to safe towing. One quick easy way to do this is to purchase a vehicle with a tow rating higher than the GVWR of the trailer you plan to purchase. That way, even if the trailer is loaded to its full capacity the truck can tow it. To find out how much a vehicle can tow visit www.trailerlife.com and go to towing guides. Just  be sure and search by model year and pay attention to all footnotes that may apply
————————————-
RV Education 101
————————————
Question #2: Why do they still sell toilet chemicals with formaldehyde in them?  I haven't used them in years, but still see them on the shelves of reputable stores.
Mark Says: Some states like California have been fighting to ban using formaldehyde in holding tank chemicals. The reason manufacturer's use it is because formaldehyde does a good job controlling odors.
I should start by addressing what many consider the problem to be with formaldehyde in holding tank chemicals. Certain chemical additives like formaldehyde can cause septic tank failures by killing the bacteria needed for a septic tank to operate properly. The way formaldehyde controls odors is by killing the bacteria that causes the odor. So it kills the bacteria in the RV holding tanks as it attempts to control odors.
When you empty your holding tank the formaldehyde also kills the bacteria used to breakdown the wastes in the septic tank. When this happens over a period of time, like at a campground the septic tank can't operate properly and the septic system gets clogs resulting in health risks and high costs to repair the problem.
So, what can we as RVers do to help? Even though formaldehyde helps control odors you should use holding tank deodorizers that do not contain formaldehyde. Look for enzyme or citrus based products that are biodegradable for use in your RV or boat and pass the word along to other RVers..
———————-
RV Trivia question about Mark: How Many RVs has Mark owned-  3, 5 or 7?
Answer: 5  – 1. Pop Up  2. Travel Trailers  1. Class C Motorhome 1. Class A Motorhome
————————————–
We offer 18 individual RV training DVDs on every RV topic imaginable and we offer 5 DVD box sets packaged with all of the DVDs you will need for a particular type of RV. For more information on our DVDs visit RV Education 101.  If you prefer learing online we offer several online RV training programs at www.rvconsumer.com Please take a minute to visit these informative sites and happy RV learning.
——————————–
Cool RV Destinations
It doesn't matter what time of year it is, this cool RV destination is fun for the entire family year round. Let's head to the KOA in Kissimmee Florida.
The Kissimmee/Orlando KOA is your camping destination resort for all of the amazing attractions central Florida has to offer. Walt Disney World, Epcot, SeaWorld, Universal Studios, plenty of dining options and so much more are right at your fingertips. To wind down, you can work on your golf game or take a helicopter tour! Orlando International Airport and major interstates are easily accessible from this KOA campground and the Kissimmee KOA's staff will make sure you have a great experience at this beautiful resort. All of the sites are spacious and well-appointed, but the deluxe sites will really knock you out. No worries if you don't have an RV yet. There are new furnished lodges that sleep up to six people, with all the amenities you need. You'll also enjoy the playground, pool, spa, tiki hut, pet friendly dog-walk  and all the other campground's modern facilities.
The Kissimmee/Orland KOA offers amenities galore
30 & 50 Amp hook ups
120′ Max Length
Wi-Fi ($)
Cable TV ($)
Pool
Hot Tub
Propane ($)
Firewood ($)
Pavilion
Bike Rentals ($)
Activities (in season)
RV Clubs & Rallies
Military Clubs
Families
Motorcycle Clubs
Tours
Catering on-site by a local caterer
There are way too many local attractions to list, so pack up the RV, the family and pets and make the Kissimmee/Orlando KOA  a cool place to visit in 2011. For more information on the Kissimmee KOA or other KOA campgrounds visit www.koa.com
—————————–
RV Ventilation Products:
Maxx Air Vent Covers – When your RV is closed up or in storage it can get a musty stale odor inside. To help avoid this from happening invest in some Maxx Air vent covers. They are easy to install or you can have your RV dealer install them for you. They fit over the existing vent covers on your RV and allow you to leave the vents open even when it's raining outside. By placing one towards each end of the RV you have constant ventilation throughout your RV. ~ Mark Polk
——————————-
For current RV news and entertainment join us on Facebook and Twitter. The information is updated on a regular basis and we offer discounts and specials to all of our friends on these social networks. To join in on the fun just go to www.rvconsumer.com and click on facebook or twitter and happy RV learning.
———————
RV 2011 Update
I was fortunate to attend the National RVIA Trade show in Louisville Kentucky this past December. Anybody that has anything to do with RV's makes it a point to attend this annual trade show. RV Manufacturers and RV suppliers fill the 750,000 square feet of space to display new product for 2011. The show is not open to the public, so I want to give you a sneak peak at some of the cool stuff I saw for this year.
One of the many interesting things I saw at the 48th annual National RV Trade Show was the introduction of a Freightliner cutaway chassis for the Class C motorhome market. Labeled as the S2 cutaway it is equipped with a Cummins ISB 6.7-liter engine producing a respectable 340 hp, and an Allison 6-speed transmission. Look out Ford! You have some new competition that just showed up.
A blast from the past! One trend I saw at the Louisville RV trade show, albeit small, was RV manufacturers building new to look like old. I have always been old school, so thought this was very cool.
Need a trailer to transport your Harley in style? A company called Livin Lite had some well built trailers at the Louisville RV trade show that will fit the bill.
After a hard day of riding sit back on the patio and relax in style. This toy hauler by Open Range has it all!
If the old-time tear drop trailer owners saw this outside kitchen they wouldn't know how to act. A big trend I saw in Louisville was the outdoor kitchen. There was every type and style imaginable, but this one was the most well equipped by far.
———————–
Thanks for joining me today in my RV garage. Travel safe and have fun in your RV and remember when it comes to learning about RV's we've got you covered. Be sure to take a minute and visit www.rvconsumer.com and we'll see you right back here next on our next episode of marks RV garage.
Mark Polk
FOR MEDIA & ADVERTISING Click HERE
Thank-you to our "Mark's RV Garage" show Sponsors:
---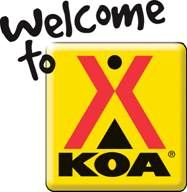 KOA camping is different
Our Great People make sure of that. We're near most every attraction and national park in America. Wherever you want to go. At every one of our over 475 locations our focus is you. KOA is by far the largest group of affiliated campgrounds on the continent.
From Wi-Fi and cable to fire rings and food service, KOA has you covered.
Your experiences. Your enjoyment. Your memories. Your camping.

---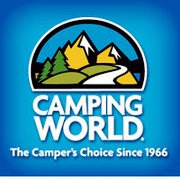 Camping World
Camping World began with one small store and a mail order business in an old farmhouse heated by a wood-burning stove. A tobacco barn served as their first warehouse. Since then, Camping World has grown into America's leading RV accessories and service experts, bringing you everything you need for your RV, with Nationwide SuperCenters, an award-winning website,
and full-color catalogs.

---

Dicor
Corporation is a leading supplier of innovative products to the OEM and component manufacturers for recreational and conversion vehicle industries, as well to distributors in the
recreational vehicle and automotive aftermarkets.
---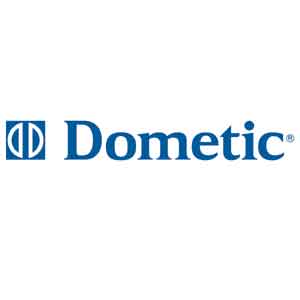 Dometic
RV products are designed with your comfort in mind. With over 80 years in the RV industry, Dometic has become a leader in manufacturing innovative, high-quality RV products that enhance the living space in your
RV, motorhome or coach.
---

RV-500 Space and Water Heating Systems for Recreational Vehicles
The RV-500 delivers on demand hot water
efficiently and conveniently with up to 55,000 BTU's of power.
The RV-500 is quiet and efficient.
---

ASA Electronics
brings you the high quality electronics that mobile applications require. ASA works side by side with your designers, engineers, and sales team to develop and provide customized solutions through exclusive engineering,
thorough testing, and tailor made product designs
---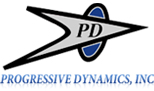 Progressive Dynamics Inc.
The source of bright ideas since 1964
Progressive Dynamics offers quality Recreational Vehicle products to the RV industry. And in recent years has developed several

new products for the RV Industry

---

MaxxAir
The original MaxxAir product was a louvered vent cap cover, but from that we have engineered and manufactured several ventilation products for the RV market. The best way to describe MaxxAir is to say
it's in the air moving business
— RV ventilation to be more specific
---
DirecLink ActuLink ActuLink ABS Module
A Complete System with each Component Linked Together by a Digital Control and Diagnostic Network. The systems of your tow vehicle don't work independently of each other. Network computer control systems link them so they work seamlessly together.
---
Kodiak Trailer Components
was established in December 1989, as a manufacturer of products for boat trailers. The product range has varied greatly during our evolution, but since 1994, Kodiak has been the leader in developing hydraulic disc brakes for the trailer industry.
Kodiak's product line now includes multiple options to select from, with disc brake sets ranging from 2000 lb. axle sets through 10000 lb. axle sets. Our customers represent all types of trailer manufacturers including marine, RV, horse, commercial/industrial, cargo, and even certain operations from the military.
The automotive industry converted to disc brakes for good reason. Specify Kodiak disc brakes on your next trailer…you'll be glad you did!
---
Charlie and I (Robert) are the third generation in the business(RV Product Accessories). We have scraped knuckles making proto types, and traveled the roads to meet with customers in their back yards. At our facility we talk about ISO-9000, CNC Machinery, Capability Studies, and developing reliable manufacturing systems. But on the road we talk to our customers about their goals and their vision, what lies ahead for them over the next five years. Until we understand what lies ahead for our customers we can not orchestrate our business. Serving your needs is the only way we can achieve success. Then the secret is to never stop chasing the needs of your customers. How can we help you today to be successful tomorrow? RV accessories such as electric tongue jacks, scissor jacks, hand rails and much more…
---
The Original Equal-i-zer® Sway Control Hitch
, with 4-Point Sway Control™, helps the driver be in control and the passengers be at ease. It has been specially designed to tackle the three biggest problems found with conventional trailer hitches: trailer sway, weight distribution, and complicated hook-ups.
We continually strive to move forward and be innovative in all our activities.