"Mark's RV Garage" 17 Episode Series on DVD
A 4 DVD Box Set with over 8 hours of RV instruction!
RV Education Plus a Vintage Trailer Restoration
Hosted by Mark, Dawn & Tyler Polk.
Take an inside look into RV's, RV Products, RV installations, EZ RV upgrades, RV destinations, RV Trivia, & much more. Follow the journey of a vintage travel trailer restoration from locating the project trailer through completion. On each episode of Mark's RV Garage you will have fun while learning more about your own RV.
WARNING: Viewing this series can be very addictive. Find a comfortable chair, get your favorite beverage, relax and enjoy the award winning Mark's RV Garage RV How-To series:
BUY Mark's RV GARAGE on DVD CLICK HERE
"Mark's RV Garage" Internet TV Series presented by RV Education 101 wins the 2011 Telly Award!
The Telly Awards honor the very best local, regional, and cable television commercials and programs, as well as the finest video and film productions, and work created for the Web.

---
The "Mark's RV Garage"  Series is presented by RV Education 101 – They offer a full line of RV Educational and RV walk through dvds
---
FOR MEDIA & ADVERTISING
Contact Dawn Polk for Pricing
Thank-you to our "Mark's RV Garage" show Sponsors:
---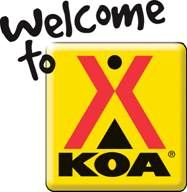 KOA camping is different
Our Great People make sure of that. We're near most every attraction and national park in America. Wherever you want to go. At every one of our over 475 locations our focus is you. KOA is by far the largest group of affiliated campgrounds on the continent.
From Wi-Fi and cable to fire rings and food service, KOA has you covered.
Your experiences. Your enjoyment. Your memories. Your camping.

---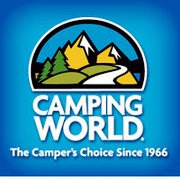 Camping World
Camping World began with one small store and a mail order business in an old farmhouse heated by a wood-burning stove. A tobacco barn served as their first warehouse. Since then, Camping World has grown into America's leading RV accessories and service experts, bringing you everything you need for your RV, with Nationwide SuperCenters, an award-winning website,
and full-color catalogs.

---

Dicor
Corporation is a leading supplier of innovative products to the OEM and component manufacturers for recreational and conversion vehicle industries, as well to distributors in the
recreational vehicle and automotive aftermarkets.
---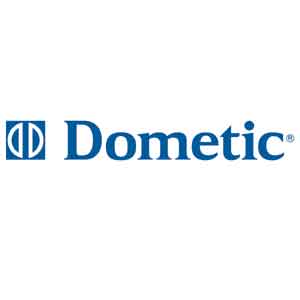 Dometic
RV products are designed with your comfort in mind. With over 80 years in the RV industry, Dometic has become a leader in manufacturing innovative, high-quality RV products that enhance the living space in your
RV, motorhome or coach.
---

RV-500 Space and Water Heating Systems for Recreational Vehicles
The RV-500 delivers on demand hot water
efficiently and conveniently with up to 55,000 BTU's of power.
The RV-500 is quiet and efficient.
---

ASA Electronics
brings you the high quality electronics that mobile applications require. ASA works side by side with your designers, engineers, and sales team to develop and provide customized solutions through exclusive engineering,
thorough testing, and tailor made product designs
---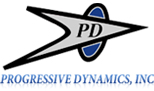 Progressive Dynamics Inc.
The source of bright ideas since 1964
Progressive Dynamics offers quality Recreational Vehicle products to the RV industry. And in recent years has developed several

new products for the RV Industry

---

MaxxAir
The original MaxxAir product was a louvered vent cap cover, but from that we have engineered and manufactured several ventilation products for the RV market. The best way to describe MaxxAir is to say
it's in the air moving business
— RV ventilation to be more specific
---
DirecLink ActuLink ActuLink ABS Module
A Complete System with each Component Linked Together by a Digital Control and Diagnostic Network. The systems of your tow vehicle don't work independently of each other. Network computer control systems link them so they work seamlessly together.
---
Kodiak Trailer Components
was established in December 1989, as a manufacturer of products for boat trailers. The product range has varied greatly during our evolution, but since 1994, Kodiak has been the leader in developing hydraulic disc brakes for the trailer industry.
Kodiak's product line now includes multiple options to select from, with disc brake sets ranging from 2000 lb. axle sets through 10000 lb. axle sets. Our customers represent all types of trailer manufacturers including marine, RV, horse, commercial/industrial, cargo, and even certain operations from the military.
The automotive industry converted to disc brakes for good reason. Specify Kodiak disc brakes on your next trailer…you'll be glad you did!
---
Charlie and I (Robert) are the third generation in the business(RV Product Accessories). We have scraped knuckles making proto types, and traveled the roads to meet with customers in their back yards. At our facility we talk about ISO-9000, CNC Machinery, Capability Studies, and developing reliable manufacturing systems. But on the road we talk to our customers about their goals and their vision, what lies ahead for them over the next five years. Until we understand what lies ahead for our customers we can not orchestrate our business. Serving your needs is the only way we can achieve success. Then the secret is to never stop chasing the needs of your customers. How can we help you today to be successful tomorrow? RV accessories such as electric tongue jacks, scissor jacks, hand rails and much more…
---
The Original Equal-i-zer® Sway Control Hitch
, with 4-Point Sway Control™, helps the driver be in control and the passengers be at ease. It has been specially designed to tackle the three biggest problems found with conventional trailer hitches: trailer sway, weight distribution, and complicated hook-ups.
We continually strive to move forward and be innovative in all our activities.